In-person events, social media, video and blogs are the most effective content marketing tactics in Australia. New research from the Content Marketing Institute shows modern marketing managers in Australia are enjoying success on the back of content marketing strategies and have big plans to do even more of it in 2016.
The latest research from the Content Marketing Institute and ADMA is dedicated to giving an objective view to Australian businesses about what's working well and where they need to invest more attention. Content Marketing in Australia 2016: Benchmarks, Budgets and Trends provides fascinating insight into a burgeoning discipline showing the companies who work to a strategy are having enough success to warrant spending increasingly bigger portions of the marketing budget on content marketing.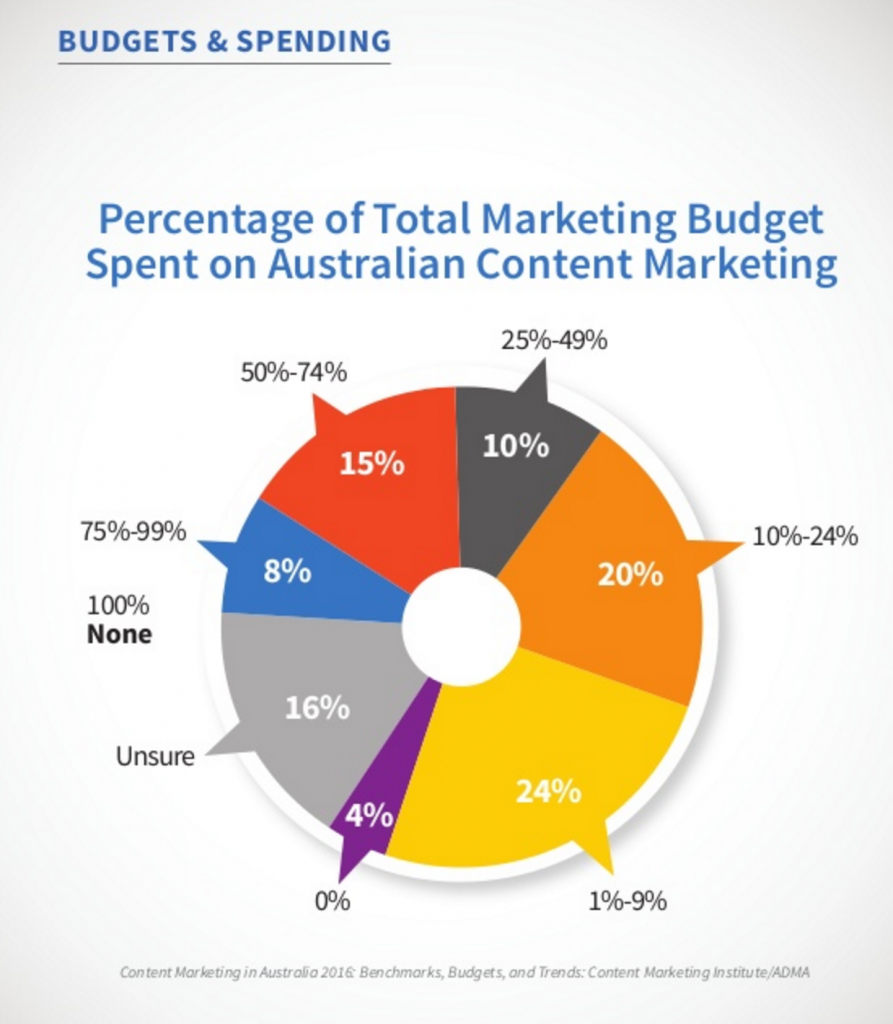 On average, 30% of the marketing budget (excluding staffing costs) is being spent on content marketing in Australia. Clearly, the people having the most success with content marketing are dedicating a bigger proportion of their overall marketing budgets to it. As observed in the past, both not-for-profit organisations and small businesses are embracing content marketing and putting a higher percentage of their budgets in content initiatives.
46% of marketing budgets are spent on content marketing by the most effective content marketers
44% of marketing budgets are spent on content marketing by the most effective NFPs compared to 17% for the least effective
38% of marketing budgets are spent on content marketing by small organisations (under 100 people)
23% of marketing budgets are spent on content marketing by large organisations (over 1000 people)
More content in 2016
What's very clear is nearly everyone is going to produce as much or significantly more content in 2016 than in 2015. It's an indication of the burgeoning success of content marketing in Australia despite the skepticism voiced by many in the traditional marketing and advertising sectors.
As past research shows, having a documented content marketing strategy and working to an editorial mission statement are success indicators for a return on investment. In addition, Australian marketers are beginning to understand what content marketing success looks like.
Getting help with content marketing
If you would like help with your content marketing strategy or your content creation, get in touch with Lush. We're a full-service content marketing agency with an international award-winning team experienced in video production, building brand newsrooms, blogging and overall content marketing strategies. We'd love to have a chat with you.
You can see the full report here:
What's your take on the Australian content marketing research?