Lush Digital Media is a full-service content marketing and video production agency in Perth, Western Australia. Our focus is on brand storytelling and the expert production of all types of content delivered with an underlying content strategy.
Recent Projects We've Completed
Traction News – Online Magazine by Tireweb Marketing
Lush Digital
2017-07-19T21:55:25+00:00
Some Words From Our Clients
"We often hear that a picture tells a thousand words and in this case it did all of that and more. Lush produced a beautiful, respectful and poignant DVD that captured the essence of what Ronald McDonald House does and equipped us with a tool to help us raise much needed funds to build our new House. Thank you Lush for taking us all on an incredible journey."
"I just saw the Youth Patron video and was literally blown away. You guys have more than captured the essence of the program and what it means for the young individuals and Nulsen.

The footage is incredible and compelling. Thank you so much; you and the Lush Team are a truly gifted, talented and creative bunch of people (I could go on!). You just get it! and that's what we love about you."
"Having worked with many other production companies previously Lush has been a refreshing experience. They went above and beyond and provided well thought out concepts, video production and photography and came in well under budget"
Great Results Through Proven Processes
CONTENT MARKETING + STRATEGY + PLANNING
Identify your ideal customer and discover how to authentically join their online conversation. Write actionable plans to engage consumers, fuel brand growth and achieve business objectives.
VIDEO, PODCASTS, MAGAZINES + MORE…
Video productions, audio podcasts, digital magazines, infographics, White papers and more. Our expert team works to create valuable digital assets for your brand.
SOCIAL EXECUTION + MEDIA BROADCASTING
Be seen by your prospects on all digital devices via social media and news sites. Use smart distribution to increase your audience through paid ads, social sharing, SEO and more.
SOCIAL SHARING, OUTREACH + RELATIONS
Enter your customers' world, improve their experience of your brand, join their discussions and become 'top of mind' in their daily digital life.
TRAINING, CONSULTING + MASTERCLASSES
Become media-savvy, improve communications and strengthen your message. Our media training, presentation training and marketing workshops will equip your brand ambassadors.
CRISIS + ISSUES, ANALYSIS + TUNING
Manage your brand's reputation, analyse campaign results and fine-tune media strategies. Develop effective crisis & issues plans, activated by social listening and results monitoring.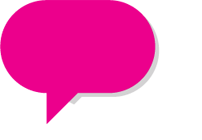 Let's Get the World Talking About Your Business!
We're here to help.