Project Brief
Nulsen hired Lush to provide ongoing marketing and communications advice. As a Not for Profit (NFP) organisation, Nulsen has limited funds but is in an increasingly competitive space. An ongoing marketing strategy is essential to ensure success in the face of a constant battle for grants and funding.
In particular, Nulsen wanted to highlight and promote their Youth Patron program. By encouraging young people to take part, Nulsen would ensure the program's success for years to come.

Lush created a short video about the Youth Patron program. The video tells a compelling and engaging story, highlighting how every young person can make a difference in a disabled person's life. What's more, the video shows how the Youth Patron program not only benefits the disabled recipients, but also positively impacts the patrons' lives. Delivered via a platform that young people love – i.e. film – the video can be watched on a website or delivered to schools on DVD.
In addition to the video production, James Lush provided presentation training for the students prior to this community event to promote the program. Lush Digital also supplied photography and other content creation services.
Lush continues to create regular updates for Nulsen. These are distributed via their quarterly Video news which we produce pro bono.
15% Discount for NFP Clients
Lush Supports Not for Profits
We offer all our NFP clients a 15% discount on all services, as part of our vision is to enable these organisations to communicate on a par with those that can afford to pay.
Results and Client Satisfaction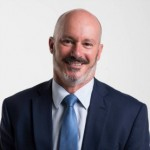 "I just saw the Youth Patron video and was literally blown away. You guys have more than captured the essence of the program and what it means for the young individuals and Nulsen. The footage is incredible and compelling.

Thank you so much; you and the Lush Team are a truly gifted, talented and creative bunch of people (I could go on!). You just get it! and that's what we love about you."