Project Brief
Software company SEQTA provide an all-in-one web application to give schools a superior way of managing all aspects of teaching and learning.
They first approached Lush with a need to improve sales in an increasingly competitive marketplace, with the ultimate goal of breaking into the international market.
The project involved creating a video to tell SEQTA's story. The video needed to clearly explain their USP and showcase the key benefits of the software.

Lush devised a video solution that captures the full capabilities of the entire software package in a way the audience (of mainly teachers and principals) can easily grasp.
The video is simplistic in its delivery to align with the branding of the software. The audience sees the software in action, so they understand how it positively impacts the lives of the individual teacher/student/parent.
Most importantly, we drilled down to the absolute key messages that SEQTA wanted to share with their audience. With this in mind, Lush:
Devised short engaging, energetic film that is clean & simple, identifying each potential user.
Created simplified graphics (simpler than the software itself) to reinforce ease of use.
Delivered short vignettes/cutdowns of the film to show specific stand alone capabilities.
The final video showcases the software's simplicity and ease of use without dumbing down the extensive capabilities of the software. Ultimately, it reveals SEQTA's software is the answer to every teacher's busy life.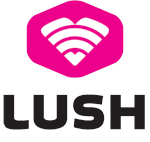 SEQTA puts everything you need for teaching and learning at your fingertips.