WE ARE A FULL-SERVICE CONTENT MARKETING & VIDEO PRODUCTION AGENCY
Content marketing is dependent knowing what your customers want to hear, then delivering it at the right place and time.
We help you create every kind of content – video, written articles, podcasts, social media posts and more. These digital assets are owned by your brand and loved by your audience.
"Traditional marketing and advertising is telling the world you're a rock star. Content marketing is showing the world that you are one." – Robert Rose
With our own TV studio and in-house filmmakers, scriptwriters, animators and graphic artists, Lush is your go-to team for video production.
Whether you need a long video or a series of short videos, we can produce exactly what you need, including advertisements, interviews, case studies and more.
Our team has completed over a thousand productions in the last 6 years alone.  
Discover how strategic social media marketing can boost your business. Learn to communicate with your audience through Facebook, LinkedIn, Twitter, Instagram and more!
Make no mistake; social media is an important form of corporate communications. The brands doing it well have a competitive advantage over those who don't – or those who don't do it at all.
Social media can be an extremely effective way to find a bigger audience.
We love to share our knowledge with you. Our team has significant experience in corporate communications, including media relations, messaging, content marketing, writing, speaking and presenting.
All training workshops and consultancy can be tailor-made to suit your needs, group size and location.
Let's work together to build your business.
The Right Mix of Creative Strategy and Execution. Every Time.
Strategic
Working closely with you, we develop content marketing strategies to meet your business objectives. Together, we'll clarify your objectives, define your plan and measure your results.
Creative
Our international, award-winning team of creatives are in-house, including filmmakers, copywriters, editors, animators, designers, photographers, videographers and more. Whatever your content creation needs, we've got you covered.
Execution
Like a well-oiled machine, Lush Digital puts your strategic plan into action.
Whether it's a once-off production or an ongoing marketing strategy, we have the expertise and talent to make it happen.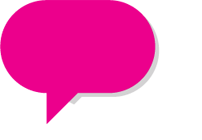 Let's Get the World Talking About Your Business!
We're here to help.