OUR MISSION IS TO HELP YOU GROW YOUR BUSINESS BY TELLING YOUR BRAND'S STORY
"Those who tell the stories rule society." - Plato
International Award-Winning Team
Imagine a complete team of content marketing professionals working on your brand. That's Lush. We cover every aspect of brand communication with an impressive team of film-makers, editors, writers, journalists, photographers, videographers, animators and podcast specialists – all under one roof!
The Lush production team is known throughout the world for producing award-winning content in a wide variety of mediums. Our handcrafted content comes with a strong storytelling focus, created with a professional media mindset.
Professional Brand Storytelling
To be competitive, modern marketers have to be publishers. Like traditional publishers, you need engaging stories to capture your audience. Our years spent working in traditional media around the world mean we bring a media mindset to your marketing, helping you to:
Identify opportunities
Develop an editorial mission
Produce outstanding content
Stick to a consistent production schedule
Build your audience
Working with Us
We're Content Marketing Experts
You receive content marketing strategies designed to build long-term business assets and grow your audience.
Our three-pronged content marketing strategies focus on original content, distribution and amplification.
Every step is clearly planned and implemented using journalistic processes and quality controls.
Ongoing analysis and refinements keep your strategies up to date and your content relevant.
If necessary, we provide support and staff training to help your company take ownership of its content marketing strategy.
Your Very Own In-House Managing Editor
We are fascinated with developing content to help you achieve business goals.
We provide you with a Managing Editor as your single point of contact to guarantee clear communication.
Regular updates and editorial meetings ensure your business goals are being met.
Authentic, Genuine and Collaborative
We offer you a time-proven process for harnessing your brand's authentic voice, while remaining current with industry trends and technology.
In everything we do, authenticity and genuine interest in your business guides us. You can see it in our videos, which let people tell their stories; you can see it in our completed projects, which are built upon brand authenticity.
We work in partnership with you, our client, to deliver the best results for your brand.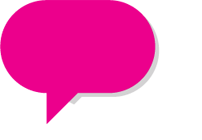 Let's Get the World Talking About Your Business!
We're here to help.