Director, Head of Content Strategy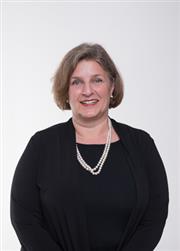 Describe your role at Lush Digital Media.
I joined Lush Digital Media to focus on helping customers develop content marketing strategies. I'm a firm believer that content needs to be attached to business goals. Without a strategy in place, it's impossible to measure effectiveness. Content is a business asset and I'm most interested in helping business figure out how to maximise their marketing investment now and over time.
Tell us about your favourite project to date and how you contributed.
My favourite Lush project is the Thought Leaders series on LTV. It's a classic example of great content marketing showing how journalistic storytelling combined with excellent production values can be an asset to any business. I challenge anyone to watch the Michael Malone video and not come away with an appreciation for the benefits of authenticity.
Tell us a bit about yourself, your career and your training.
I spent 20 years working around the world in the software industry, starting as a coder and ending up in sales. That's where I came to appreciate the need for great marketing devoid of spin and when I first started creating my own content to help make my quota. After leaving IT, I worked as a freelance journalist and editor. I started Global Copywriting in Perth in 2008 and have been working exclusively in content marketing since then. I'm the Australian Editor for the Chief Content Officer magazine and a regular contributor at the Content Marketing Institute. I'm one of those nuts who enjoys public speaking, especially if it's about content marketing or social media. In 2014, I became a podcaster with James Lush and Nic Hayes from Media Stable.