Senior Content Producer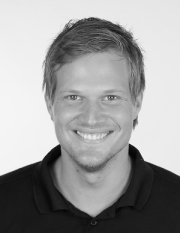 Describe your role at Lush Digital Media!
As an Account Manager, I really enjoy working with clients to create strategic plans and then bring them to life through various forms of authentic content. The diversity of our clients and their individual needs means there is no such thing as an average week. I am just as happy to be on location filming as I am helping shape the narrative of a complex video series.
Tell us about your favourite project to date and how you contributed!
In terms of a campaign that saw remarkable results, it would have to be 'Downer: Give Us A Hand'. Their mission was to reduce hand injuries by over 50%, and introduce new guidelines on glove and tool use affecting all frontline employees.
We produced four videos to support the year-long program using real people to drive the content we created - from employees who had sustained serious injury to guys using new tools for the first time. These were people the audience could relate to and contributed to the company reaching its safety goal.
Tell us a bit about yourself, your career and your training!
After completing a degree in Film, I started my career at a large independent production company in London, producing programs for Channel 4 and the BBC. After moving 'Down Under' in 2009, I joined the ABC as a Television Producer before moving on to Joined Up Films. I've been with Lush Digital Media since 2012.