Founder, Director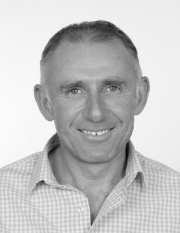 Describe your role at Lush Digital Media!
As the co-founder and Director of Lush Digital Media, I enjoy masterminding new campaign strategies for both Lush and our clients. We originally started Lush because we wanted to help companies create short video productions that told their story in an authentic way and unlike anything else that was around at the time.  As we grew, we have expanded beyond just video.  I still pursue storytelling and authenticity as the most fundamental part of the mix for the audience.
Tell us about your favourite campaign to date and how you contributed.!
Our work with West Australian Ballet on their Heart of a Dancer series has been the most exciting. It's a collaborative piece between the arts and the corporate sectors. Creating a cinematic production telling a beautiful story for WA Ballet while incorporating all the values of Woodside (their Principal Sponsor) was a fabulous and rewarding challenge. It shows the value of collaboration.
Tell us a bit about yourself, your career and your training!
Back in the UK, I hosted a daily radio show for the BBC for years and grew a media business focusing on production and consultancy. Prior to that, I received an MA in Psychology - a valuable extra as the business has grown. I'm fascinated by people's stories and with over 20,000 interviews under my belt, I'm still as passionate as ever. I feel lucky I'm presenting on the ABC and steering a growing business that's leading the way in the Content Marketing and Production space.