Chief of Staff, Director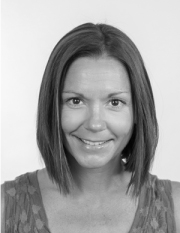 Describe your role at Lush Digital Media!
I'm responsible for overseeing all video content produced at Lush Digital Media, as well as coordinating and managing our growing number of team members. Offering the full suite of digital communication, it's imperative that all the cogs in the Lush Digital Media wheel move seamlessly, in order for us to effectively manage our client's communication strategies from beginning to end.
Tell us about your favourite campaign to date and how you contributed!
Personally, the Ronald McDonald House campaign was eye opening. To raise $22 Million Dollars in just a few months is staggering and makes such a positive difference in our community. I love the simplicity of that production and its authentic interviews with real families. It just goes to show that genuine emotional connection gets better results than flashy cinematography.
Tell us a bit about yourself, your career and your training!
I have 20 years experience as a senior filmmaker and broadcaster both in Australia and overseas. I trained as an actress and spent a few years in the profession before beginning a career in journalism with BBC radio. From there I spent several years as a bi-media news producer and reporter. I went on to anchor nightly television news programs initially with the BBC and then with ITV before moving to Australia. Since the early days of Lush, I have overseen the production of more than 300 corporate, consumer, brand, arts and sports video productions.