Lush Digital Media is a full-service content marketing and video production agency in Perth, Western Australia. Our focus is on brand storytelling and the expert production of all types of content delivered with an underlying content strategy.
Recent Projects We've Completed
Traction News - Online Magazine by Tireweb Marketing
Lush Digital
Recent Blog Posts
People will often hear the term 3D modelling and immediately think of a big-budget Hollywood [...]
Before you go ahead and create a corporate video, there are a few points to [...]
When I was a cadet reporter things were still distinctly analogue, so my editorial calendar [...]
Some Words From Our Clients
"We often hear that a picture tells a thousand words and in this case it did all of that and more. Lush produced a beautiful, respectful and poignant DVD that captured the essence of what Ronald McDonald House does and equipped us with a tool to help us raise much needed funds to build our new House. Thank you Lush for taking us all on an incredible journey."
"I just saw the Youth Patron video and was literally blown away. You guys have more than captured the essence of the program and what it means for the young individuals and Nulsen.

The footage is incredible and compelling. Thank you so much; you and the Lush Team are a truly gifted, talented and creative bunch of people (I could go on!). You just get it! and that's what we love about you."
"Having worked with many other production companies previously Lush has been a refreshing experience. They went above and beyond and provided well thought out concepts, video production and photography and came in well under budget"
Great Results Through Proven Processes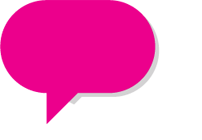 Let's Get the World Talking About Your Business!
We're here to help.