So that was 2016. A strange year in many ways. While Britain voted to run from the EU, American's voted for a reality TV star with no political experience to run their country. Big names from the entertainment world dropped like flies, whilst the Panama Papers scandal reinforced what everyone already knew, that super-rich people – and Jackie Chan – are "very clever" when it comes to protecting their vast sums of money.
Still, it wasn't all doom and gloom. Here at Lush it has been another good year for both the production and content arms of the business. So sit back and enjoy everyone's highlights from 2k16.
Davide Boscolo – Community Pod Animation
I love creating animations with personality and bringing scripts to life. The one I did for Community Pod is essentially flat, simple and funny but with some integrated 3D moments as well.
I particularly like the arms with no hands or fingers on it: they are the basics but with added personality, and I like the montage pace when different coffee machines are shown, ending up with the pods explosion. There's a subtle, overall roughness to it that makes it feel less digital and the sound effects just give it the final lift. I drank a lot of coffee while creating this.
Alex Lush – Red Cross: Refugee Stories
The Red Cross wanted to highlight to high school students the struggles undergone by refugees to get to the shores of Australia. They earmarked three individuals whose journeys had been extreme and shocking.
One girl, studying now at a Perth University, had witnessed people sewing their lips together in protest at the living conditions in their detention centre. One had spent 13 days in rough seas going nowhere with no food or water, waiting for more refugees to be piled onto their boat by human traffickers. The stories were mesmerising and horrific to listen to all at once. They were possibly the hardest interviews I've ever done. Listening back, there are periods of silence whilst Gavin (on camera) and I struggled to process what was being said, before moving on to another question.
Humbling and moving, it was an extraordinary project to be part of.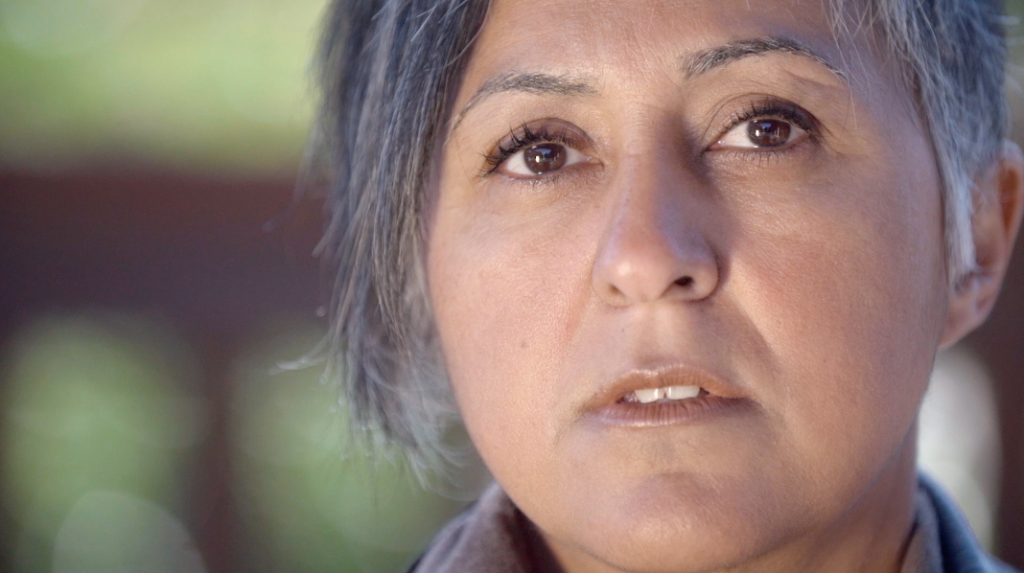 Luke Stevenson – Bankwest: Make A Difference
When we received the brief for this we knew it was going to need a different approach. Bankwest wanted to showcase what working with them was all about but in a non-traditional way. It was about peeling back the layers of our talents lives and showing how the values they have outside of work compliment what they do day to day.
As director on the shoot, we really wanted to capture the lives of our talent as naturally as we could, which included a 5am start at Scarborough Beach for some Surf Life Saving training on the coldest morning of year!
We worked with a great director of photography in Dave Le May, and with a plethora of great shots to choose from, the editing process was particularly enjoyable.
Dan Hatch – Traction News
For me, no question, it was Traction News. Not just running a proper (and now award-winning) daily news service, but specifically Sarah Mitchell and I spending a week in Las Vegas creating articles, podcasts and videos for the site. We made some great content that has been very well received — and I always find dashing around events finding original news to cover a huge amount of fun.
James Lush – Media Training
Overall this year has been fantastic in terms of how the business has grown in both the content and production departments, but for me, the thing that has given me most pleasure has been the media training sessions I have done with people from all kinds of organisations and departments. To see the change in people from when they walk in to when they leave never gets old and this year has been especially inspiring in that regard.
Rhys Waywood – Finbar: Vue Towers Overview
With Vue Towers, I was able to take more of a lead in the compositing of the 3D shots, and did a lot of the sky replacements, roto-scoping, and colour correcting. It was great to push myself and work closely with our Lead Animator, Davide to refine my skillset.
Gavin Carroll – Scots College: The Long Journey Home
My highlight has to be the nine-day shoot we did for the Long Journey Home documentary with The Scots College.
As director of photography on the shoot, I got to travel 250 kilometres up the New South Wales south coast back to Sydney with the Scots boys and staff as they completed their six months away from family and friends. The boys had to make their way back home in the forms of hiking and mountain bike riding whilst camping each night, overcoming the weather and harsh terrain.
It was an amazing experience to be involved and the long-form documentary we are producing will be in the edit in 2017.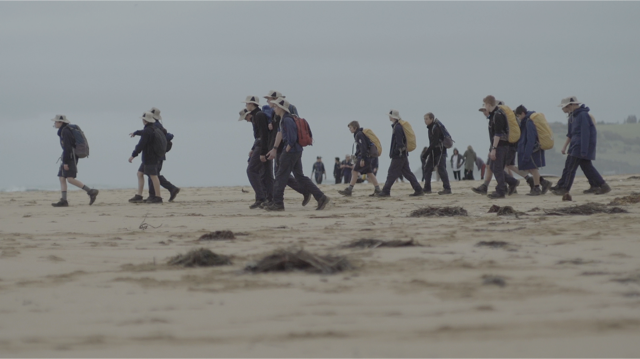 Carla Young – Glengarry Strategy
We've produced some really interesting strategies for our clients this year but my favourite was the one we did for Glengarry Hospital.
It was a really interesting one to write as I came across some great research about expectant mother's use of mobile technology and was able to line that up with forum research to show that mothers were using their mobiles to find information and make purchase decisions in the first 12 weeks of their pregnancy, before they told any of their friends or family.
I also went along to the Perth Babies and Children's Expo for research for that project, which was overwhelming and terrifying but really interesting to see what expectant mothers naturally gravitated towards in person.
Jesse Bartlett – ATCO: ANZAC Production
It was a real privilege to be part of this project.  ANZAC Day has such a big impact on many Australians and we wanted to acknowledge that in the production. It was not a story about people but about a cauldron and a flame and what that means to so many of us on the day.
I didn't want the visuals to be corporate so I shot everything on one lens, handheld. With a clear brief from the client, the edit came together about as well as we could have hoped for.
Ian Bignell – Department of Education: Pathways to Teaching
We get to see some spectacular parts of Australia in this job, none more so than the "All Aussie Adventure" Jesse and I took to the Kimberley for the Department of Education.
The trip saw us travel nearly 900kms of sealed and unsealed road between Derby, Broome, Matso's and Cape Leveque, interviewing Indigenous education assistants and teachers who have chosen the career pathway offered by the department, to encourage more people to follow in their footsteps.
Leah Fogliani – Find Your Voice Workshops
My favourite project of 2016 wasn't really a project. When I think about what Lush did that I enjoyed the most, it was the Find Your Voice workshops we hosted for companies. It's so satisfying seeing people come out of these meetings with a clear vision about what their brand messages really are (it's often a surprise to everyone!) and how excited they are about moving forward.
Brendan Lobo – Australia's Golden Outback
This project is still in its infancy but so far we've had crews all over the Wheatbelt and Goldfields, capturing some of the tourist locations in the area. We've visited Wongan Hills, The Tin Horse Highway, Dryandra, Wave Rock and Kalgoorlie to name but a few. It's a great long-term partnership and it's going to be exciting watching it develop next year.
Sarah Mitchell – Brand Newsroom
The thing I've enjoyed the most this year is Brand Newsroom. We've entered our third year for the podcast and have continued to build audience and still find things to discuss every week. We finally took our own advice and had a marketing strategy prepared for us because none of us could ever find the time. And getting Dan to produce it for us has also improved quality.
To see more of our work, click here.