Filmmaker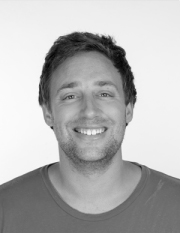 Describe your role at Lush Digital Media!
I have been at Lush Digital Media for three years as a Cameraman and Editor, contributing considerably to our output of motion graphics. I also produce and direct the lion's share of our heavy visual effects work.
Tell us about your favourite project to date and how you contributed!
My favourite campaign would be our 'Heart of a Dancer' series produced for WA Ballet and Woodside, which I directed and edited. It was incredible to work with such talented dancers and tell the story of their dedication and passion for what they do.
Tell us a bit about yourself, your career and your training!
I have been a Designer, Editor, Compositor and Cameraman for the best part of a decade. Combined with my degree in Marketing, I really enjoy how the two worlds can cross-pollinate. At Lush Digital Media we have multiple clients who need to seamlessly integrate their brand into a production. It's always exciting and challenging to find different ways of doing that.