Project Brief
Like a solar panel captures energy from the sun, the buoy-like Protean Wave Energy Converter (WEC) harvests energy from the ocean's waves.
The device was originally developed by Protean Energy Australia, but both the technology and the business were acquired in 2014 by Stonehenge Metals (ASX:SHE). Stonehenge is a minerals exploration company who are expanding their business to include renewable energy.
Lush Digital was approached to help develop communication tools that would:
Explain to Stonehenge shareholders why the company – with a background in uranium and vanadium mining – was investing in Wave Energy Converter technology.
Introduce the story of Protean and how the WEC came about.
Connect with potential investors and shareholders.
Provide collateral for investment road shows and broker meetings.
Lush Solution
Lush provided a comprehensive suite of communication tools to meet Stonehenge Metals' business objectives for Protean. In particular, we:
Created initial videos around the how and why Protean was developed.
Built the Protean website to house content.
Developed a custom Prezi template to assist with presentations to investors.
Wrote articles for web and print media.
Took photos of key players and board for media and web.
Produced subsequent videos to update shareholders and public on developments.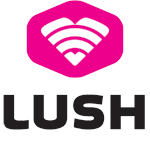 "WE'RE PUTTING OUR ENERGY INTO POWER AND WATER"